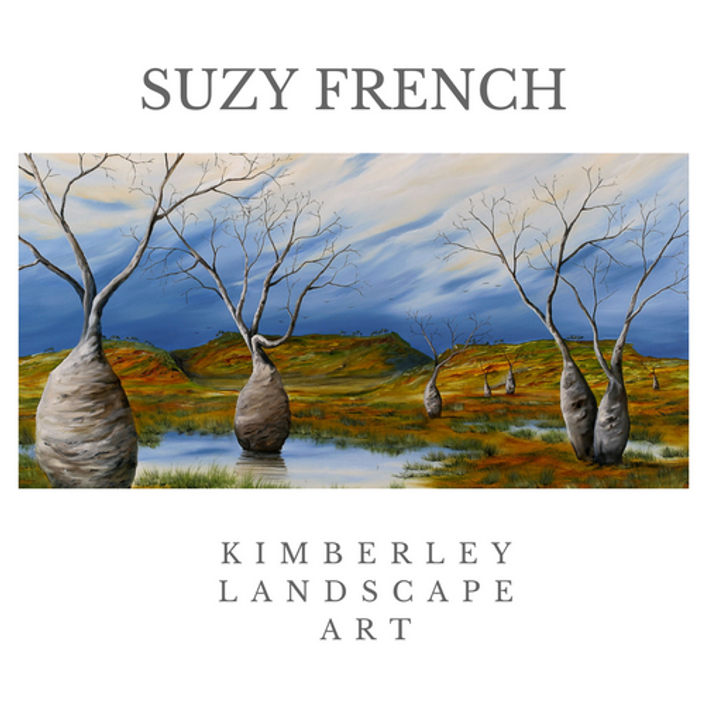 Boab tree
Sit with me at the easel, let me show you my process
About this course
In this free course I will take you through the process of painting a boab tree. Similar to the Boabab of Africa, these tree's are the signature of the remote and spectacular Kimberley of Western Australia. The process of painting this tree is transferable, so you can apply it to a tree variety in your own area.
I also have a product list available for you to print out or have a direct link to a supplier.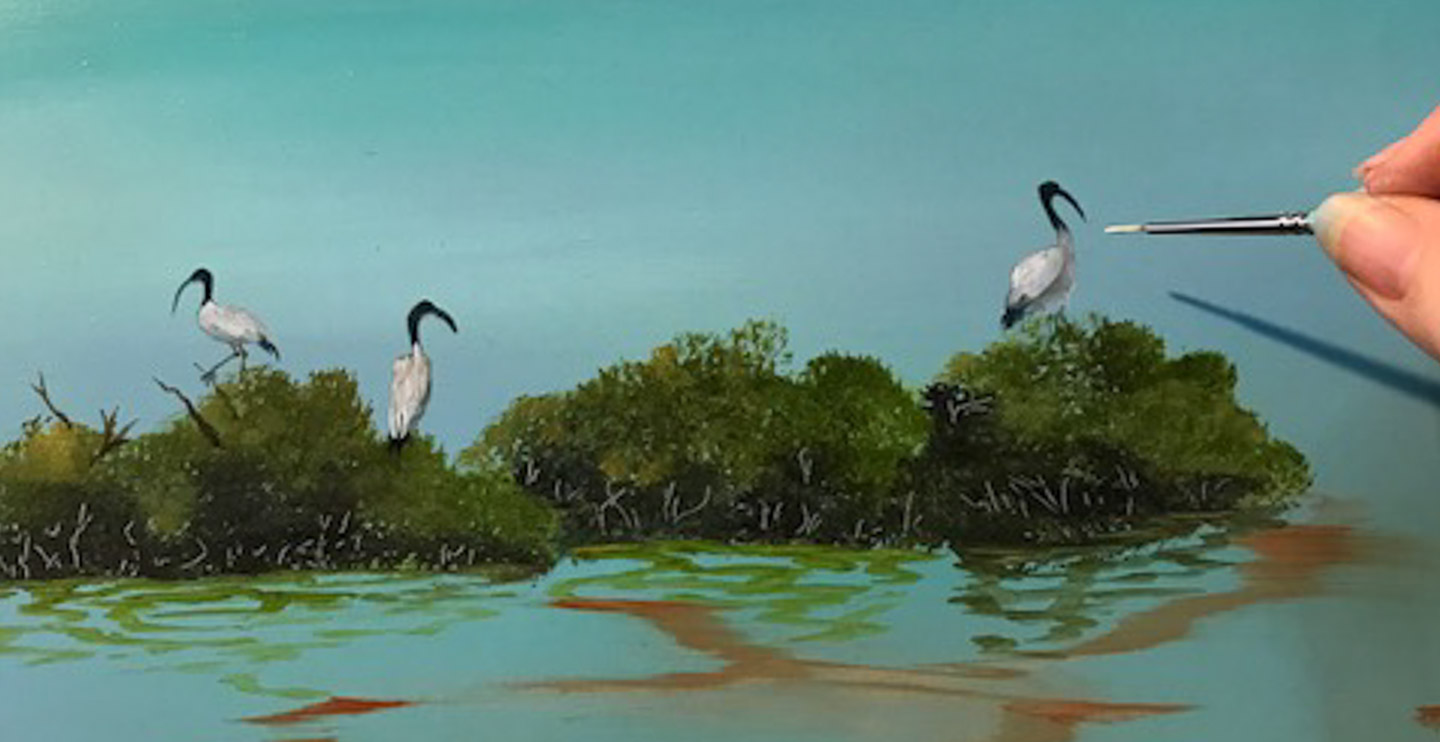 I would love to hear from you
This free course is an information exchange.
I am offering some knowledge and content that I hope will be helpful to you and in exchange, I would love your feedback on what you would like to learn more about.
If you are willing, I would also like you to tell me if you feel there could be improvements in delivery, remembering of course that this is a mini course, therefor it has been edited, and there is considerably less content than a paid course.
There will be a platform within the course for you to offer your comments, and I am really looking forward to what you have to say.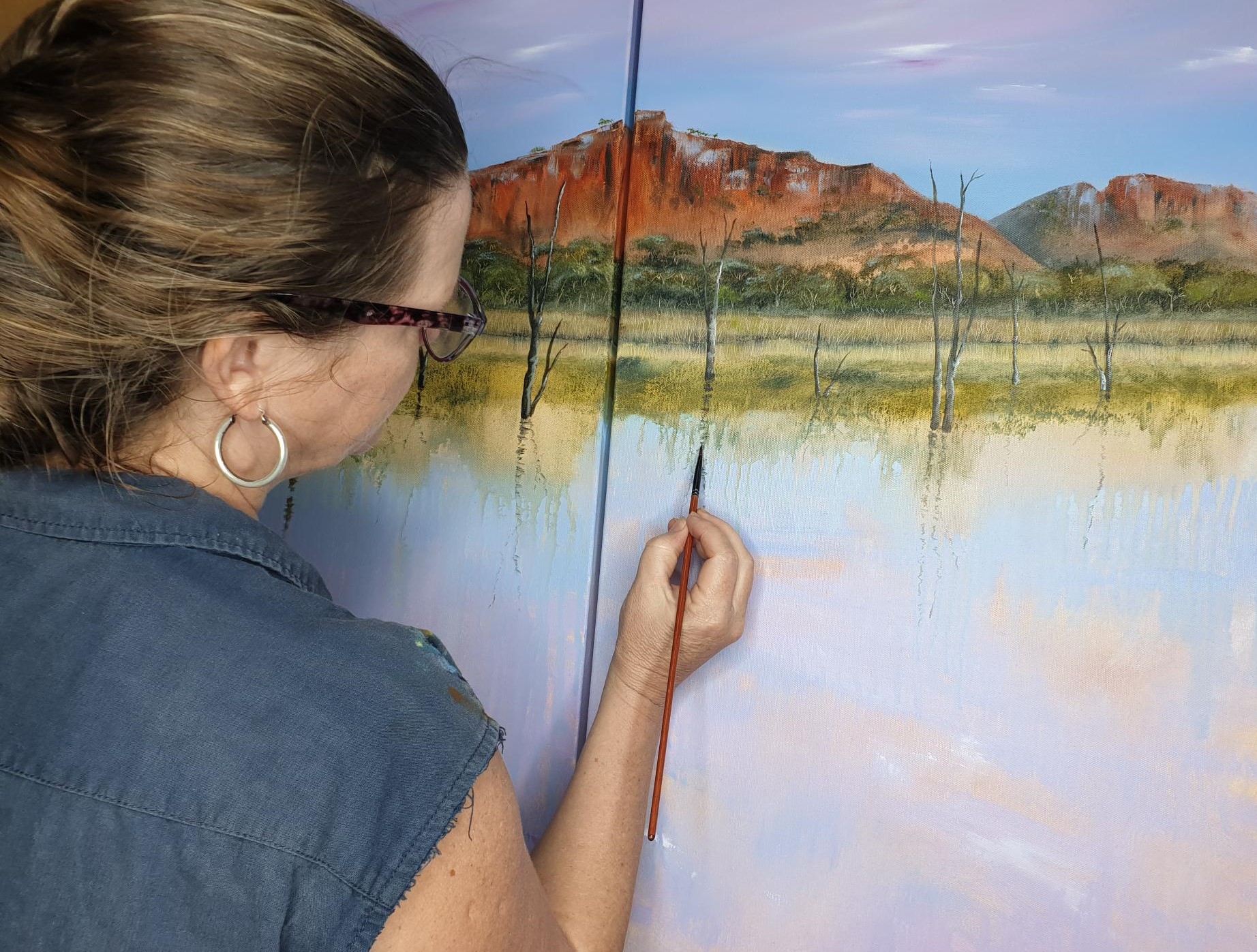 Your Instructor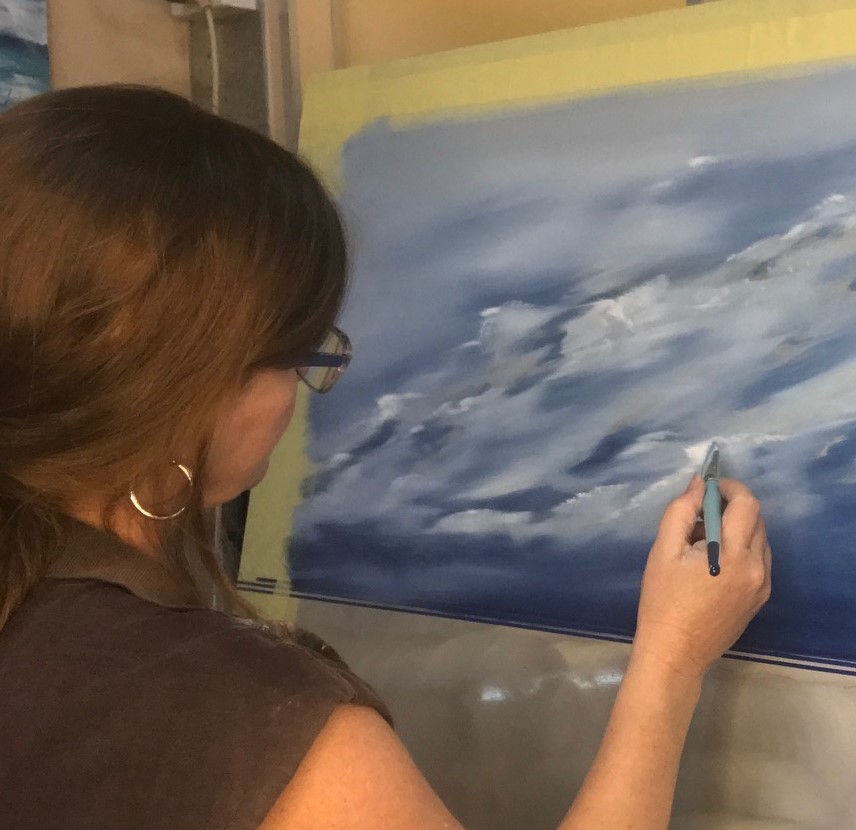 Suzy is passionate about the landscape that has been the backdrop to her fortunate life. Her journey with the Australian outback has been the inspiration for the work she creates. She holds a strong belief that the natural environment has much to offer us as we go about our fast-paced life.
Suzy has focused her art practice on oil painting for close to 20 years, culminating in 12 successful exhibitions. Her work is held in collections through-out the country and overseas.
Teaching both adults and children how to paint with oil paints has been extremely satisfying. Over 8 years she has witness the joy, stress relief, and the sense of achievement experienced by her students in the act of mark making to create a visually pleasing piece of art. She has also guided students toward the path of their own art business through the joy of creating.
Suzy now works from her Broome based Studio Gallery in the far North of Western Australia.
Course Curriculum
How to begin
Available in days
days after you enroll
Tools of the trade
Available in days
days after you enroll
Boab tree number 1
Available in days
days after you enroll
Thank you for joining me, it is great that you have allowed yourself a moment in time to indulge in a creative outlet that interests you.
As a creative it is important to nurture that side of your spirit. This is a fast paced world, we risk getting lost in the noise.
So I bid you farewell for now and hope you will join me in my next online lesson,
happy painting,
Suzy French